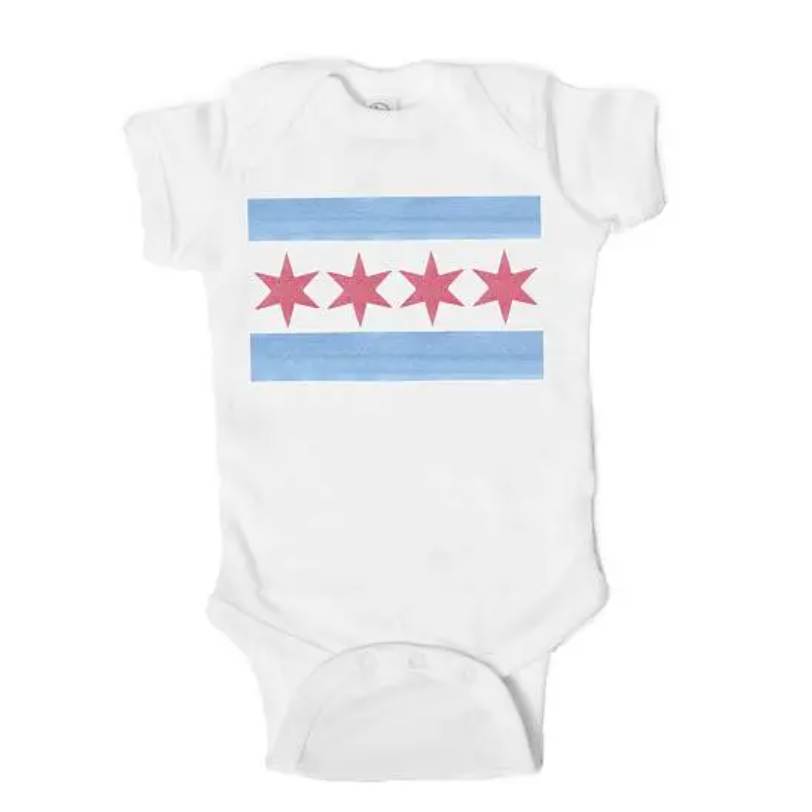 Chicago Flag Baby Onesie
Item by Emerson & Friends

This adorable onesie is designed by Illustrator and Owner of Emerson & Friends, Nicole Northway. The design is printed directly onto the garment using a commercial, professional printing process. The inks are safe for baby + mama and will not fade with washing. Once printed, the dye becomes part of the garment, so there is no cracking or fading.