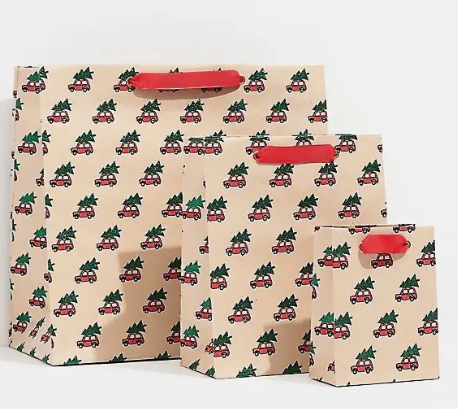 Red Cars Holiday Gift Bags
Gift bag from Waste Not Paper/ Paper Source Wholesale.

This adorable print featuring red glittered cars carrying christmas trees is just right for all of your holiday wrapping needs. Strong and sturdy, our paper gift bags will hold up and are sure to be used again and again. 

- Small: 4.5" x 2.5" x 6"
- Large: 13" x 7" x 12.5"