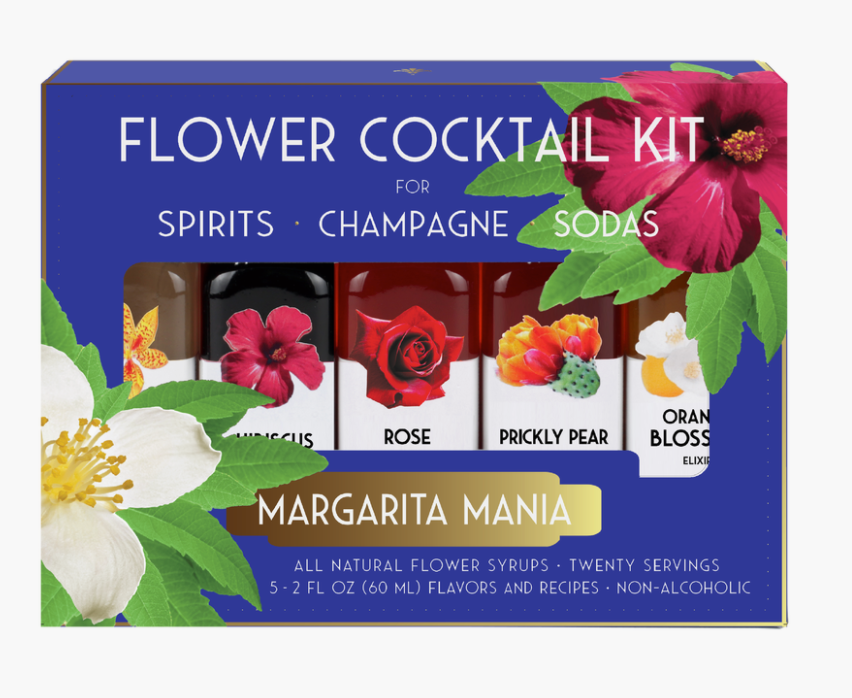 Margarita Cocktail Kit
Item from Floral Elixir Co
About this product
 You'll enjoy handcrafted cocktails with this curated collection of 5 Floral Elixirs that pair perfectly with tequila for making margaritas - illustrated recipe on the back of the box.
This Flower Cocktail Kit Includes 5 handcrafted syrups in 2 oz glass bottles: Hibiscus, Prickly Pear, Tropical Orchid, Rose, Orange Blossom ALL NATURAL - no artificial flavors, colors or preservatives, made from pure cane sugar with 36 calories per serving.
Each Kit has at least 20 servings with illustrated recipes.  All Natural. 100% Gluten Free. 100% Vegan. Woman-owned, handmade in the USA in small batches.