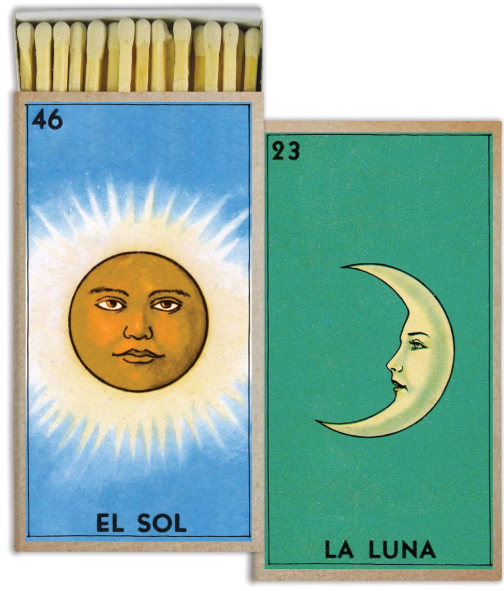 Sun And Moon Matches
Item from HomArt
These designer match boxes are reusable, and each comes with 50 matches tipped in a custom color to coordinate with the box's design. Place these decorative matches on a stack of books or a coffee table or next to a favorite candle, lantern, or chandelier to enhance and accent home decorating schemes. Perfect as thoughtful, stylish hostess gifts or in gift baskets, these decorator matches are also a perfect accompaniment for the gift of a candle or box of cigars. HomArt's decorative safety matches are long, so lighting candles as they burn down is a breeze.
(50 matches per box)
Dimensions: 4.5″ x 2.5″ x .75″ 
Note: Matches can only be shipped within the continental U.S. Orders from
Alaska, Hawaii, and outside the U.S. will be canceled.