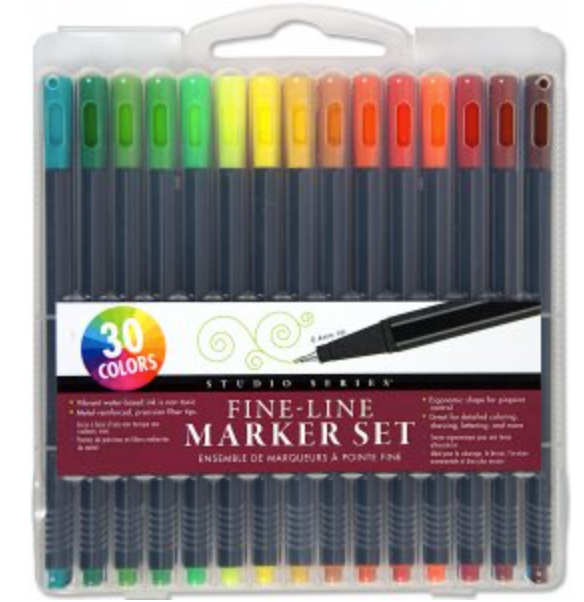 Fine Line Markers Set
Item from Peter Pauper Press
Color, draw, and write in 30 vibrant colors with this artist's quality marker set!
30 fine-line markers.

Sturdy 0.4 mm fiber marker tips.

Markers give fine, expressive lines but retain their points, even with heavy use.

Water-based ink -- 30 rich, bright hues.

Hexagonal-shaped barrels don't roll away on your work surface.

Markers are comfortable to use.

Great for detailed coloring, drawing, journaling, and so much more.

All-in-one artist's set comes packaged in a sturdy plastic storage case that stands up on your desk!

Makes it extra easy to use your markers!

Case measures 10'' wide x 7-3/4'' high.