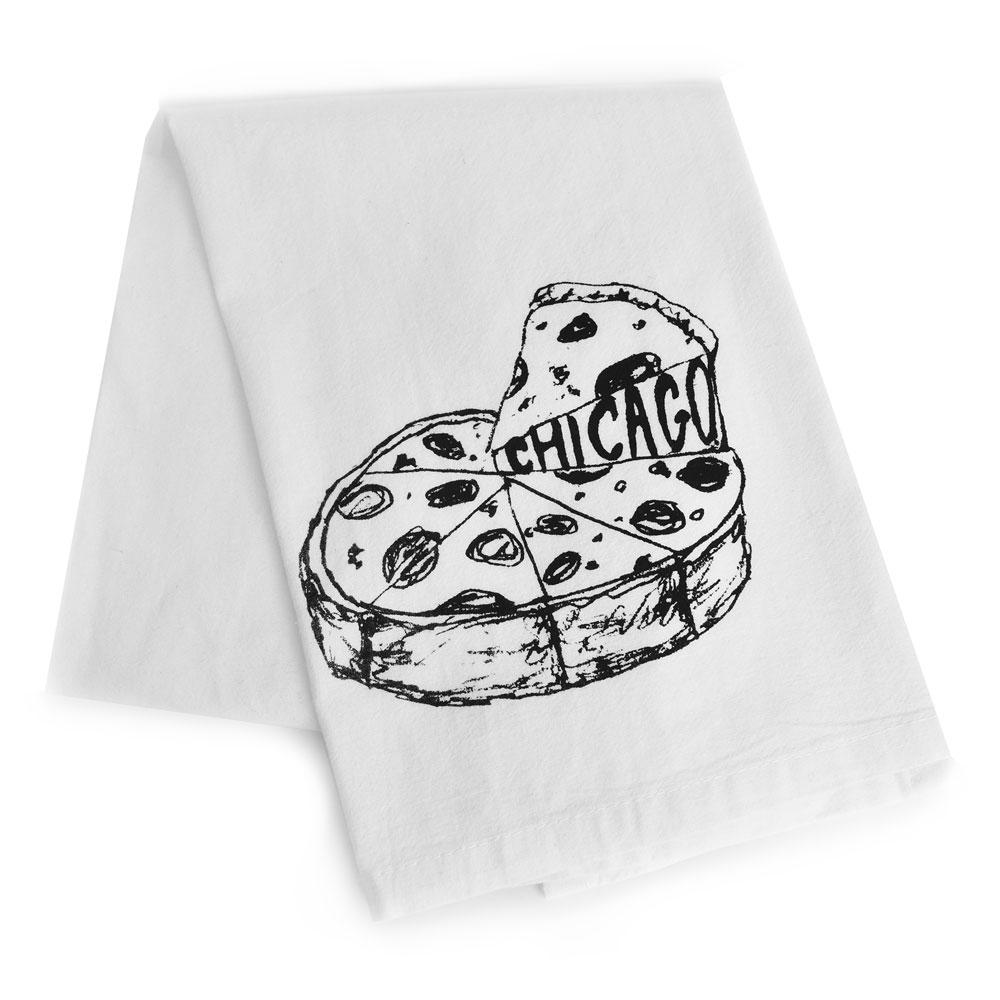 Chicago Deep Dish Pizza Tea Towel
Item from Meghan Lee Designs. 
An homage to one of the things that makes Chicago great. Makes for a great (and easily packable!) souvenir or gift. 100% cotton tea towel screen printed with black ink.
100% Cotton flour sack towel measures 16" x 24"