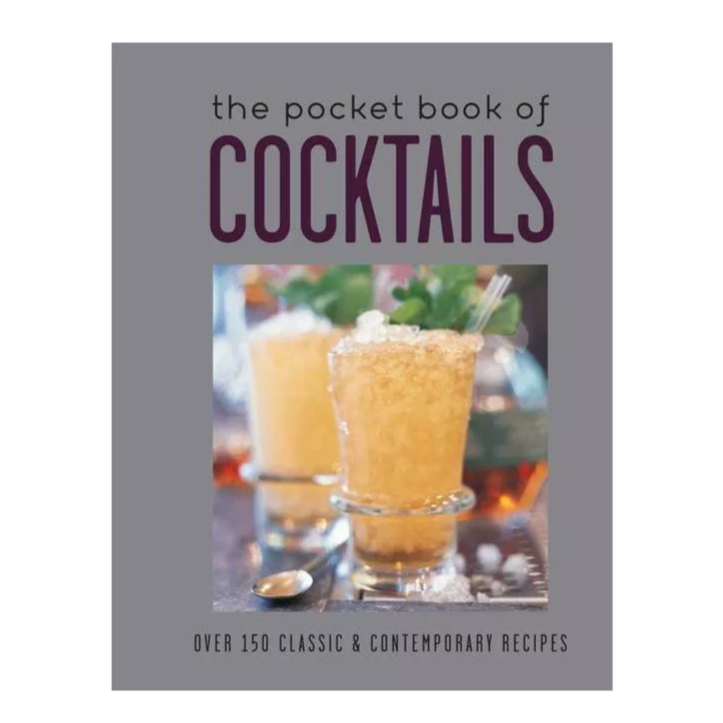 The Pocket Book Of Cocktails
Item from Simon & Schuster
Description
Whether you're planning a cozy night in, or some "pre-drinks" with friends, The Pocket Book of Cocktails has all the classic and contemporary cocktail recipes you'll need to enjoy at home.
Fun, glamorous, and always delicious, cocktails have had a tremendous come-back into fashion and, with more and more innovative blends of spirits available, the time is ripe to join the cocktail revolution and become the bartender of your own home. Grab your shaker to mix up a sassy Cosmopolitan, imagine yourself in an uptown bar as you muddle a sophisticated Old Fashioned, or hark back to 1920's pizzazz with the wonderfully sour, sugar-rimmed Sidecar.
At the beginning of the book you'll find handy descriptions of all the tools and tips you need to master each recipe and, after a whistle-stop tour of the best choice of glassware, you'll be well on your way to relishing in your own irresistible creation. Each chapter then reveals the best and boldest cocktails of each spirit; vodka takes the lead, followed by gin, whiskey, and rum, before some surprises from tequila, brandy, and all things bubbly!
So, ready your shaker, strainer, and swizzle sticks, and delight in the sours, slings, punches, and fizzes this book has to offer.