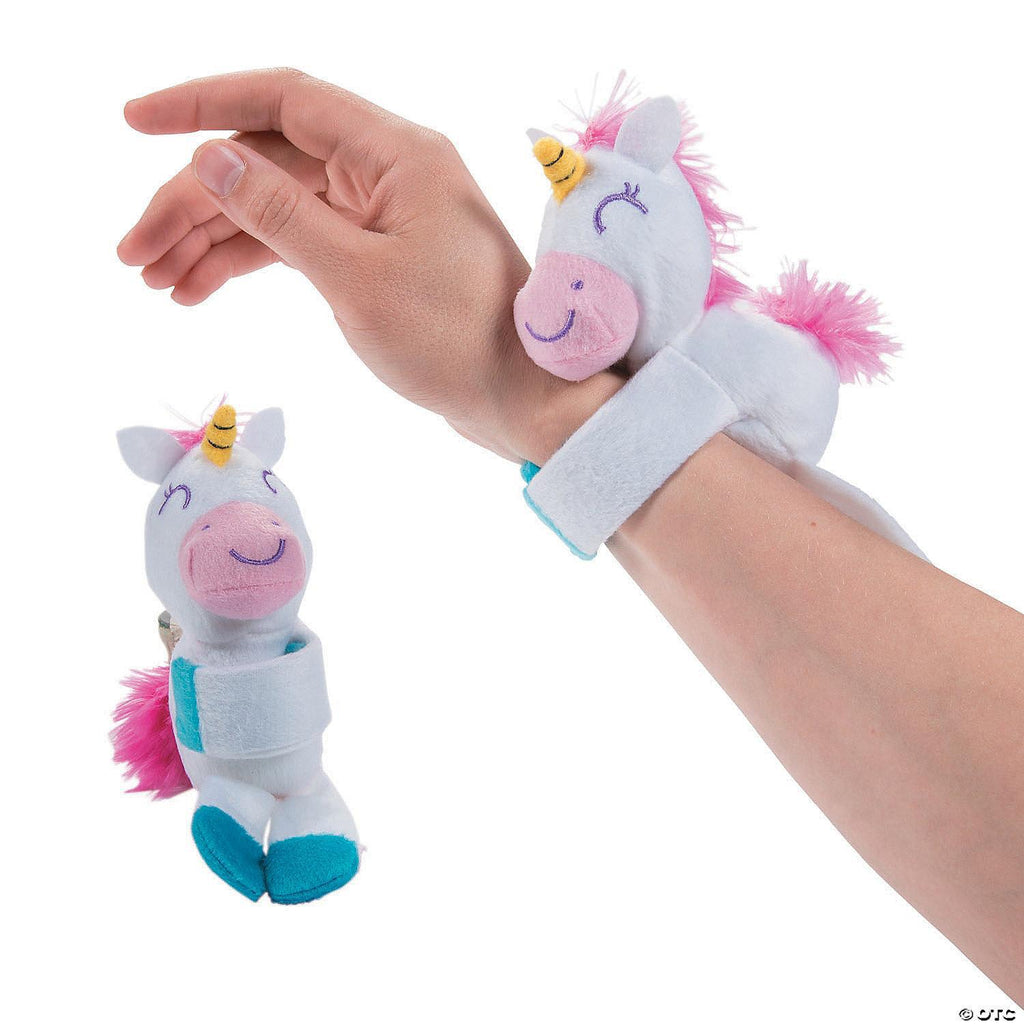 Unicorn Hug Slap Bracelet
Item from Oriental Trading Company.

Like magic, these stuffed animals really do give great hugs! A mystical addition to kids' toys, giveaways and party favors, these unicorns come with arms that really do wrap around like a hug. When it comes to fairy tale beasts, the unicorn always gallops straight into kids' hearts, and when made as stuffed ready-to-hug toys, they are even more irresistible. Includes 8 1/2" bendable wire arms. Plush. 8"