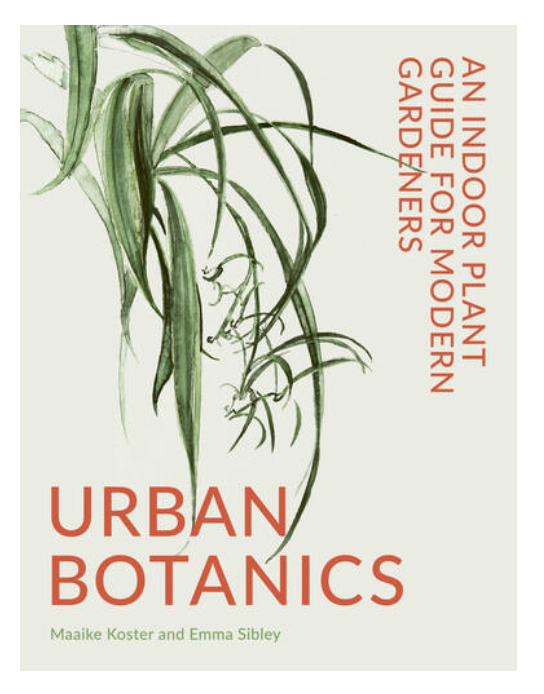 Urban Botanics Plants Book
Book from Chronicle Hachette.

This beautiful guide to indoor plants is a comprehensive compendium of succulents, cacti, flowering and foliage plants, with detailed instructions on how to care for each, alongside stunning full-page watercolour illustrations of each plant.

Whether you are looking to cultivate an entire indoor garden, or simply wish to know more about your single cactus, you can be sure to find the right information for you amongst the more than seventy plants in this stylish guide. And the best bit? All the plants are easy to maintain so even the most timid of gardeners can enjoy turning their hand to this green-fingered pastime.

Driven by the beautiful artwork of the phenomenally talented Maaike Koster, alongside insightful text from Emma Sibley, co-founder of London Terrariums, each entry offers a concise but complete guide to these plants, telling you their origins, how to care for them and where in your home they will thrive. 

Each plant is rendered in considered detail, taking up a full double page spread, with  half of this space allotted to the illustration, facing a paragraph on the plant itself, care tips and any information about fellow species.

The accessible text and simple instructions make this book just as well suited to those with no gardening experience as to those with years of practice. These plants can be grown in any in-door space and are easy to maintain, so you no longer need a large garden or hours of free time to maintain a vibrant collection of greenery in your home.
 
These plants add interest, tranquility and colour to every corner of our lives, so embark on a verdant adventure with this beautiful and comprehensive guide!