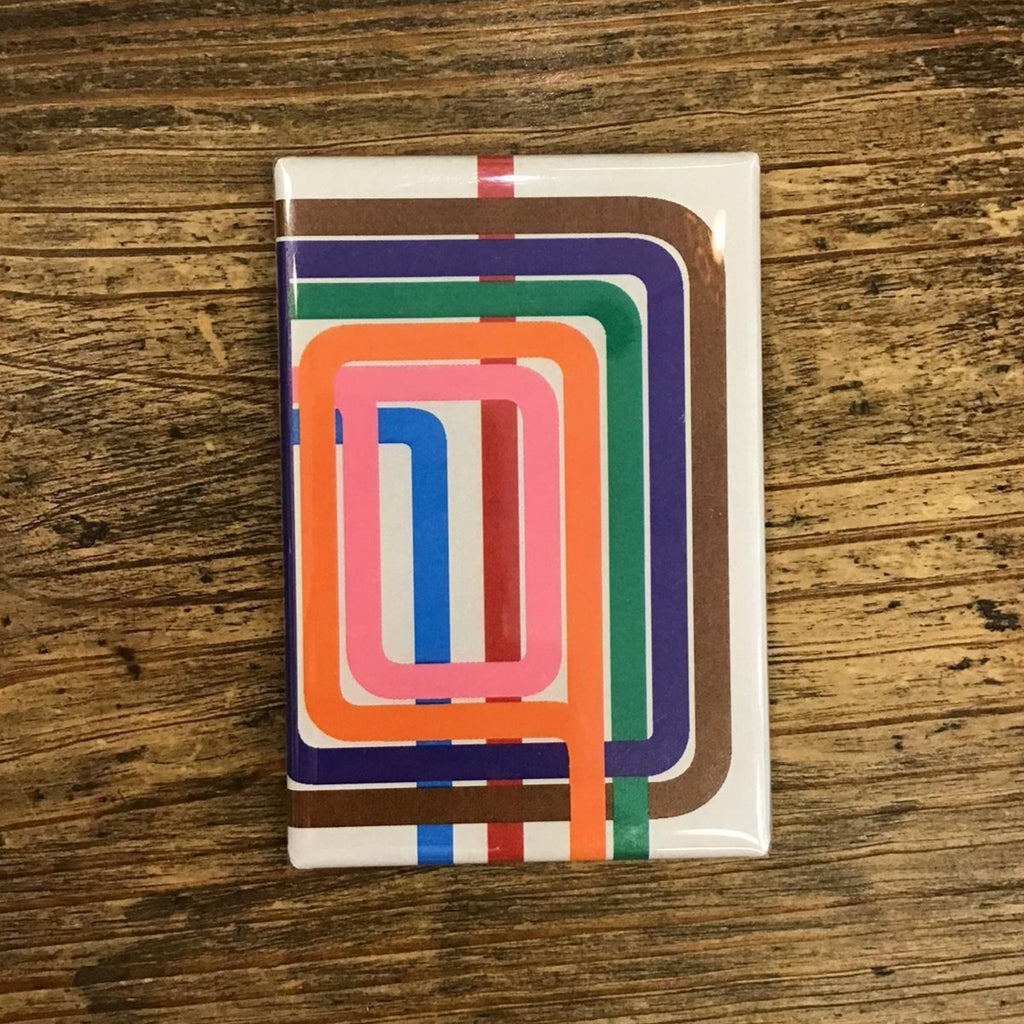 The Loop Magnet
Item from Transit Tees.

Celebrate Chicago's iconic Loop neighborhood, the home to our Theater, Financial, Commercial and Government districts. Chicago's Loop is named after our iconic 'El' system, an elevated railway that loops around the downtown area, connecting commuters, tourists and other residents with some of Chicago's most famous landmarks. Grab our Loop Stripe Square Magnet to hang on your fridge and flex your knowledge of our city's public transit system.
High-gloss, weather-resistant finish, and steel backing.
Magnet measures 3" x 2".
Designed and produced by Transit Tees in Chicago's Wicker Park neighborhood.