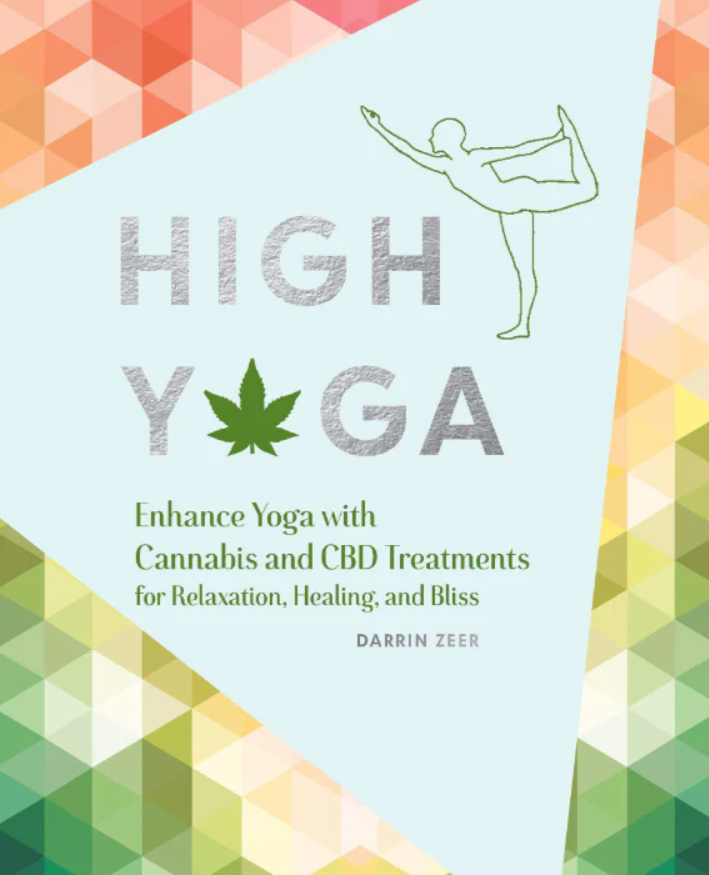 High Yoga Book
Item from Chronicle Hachette.

High Yoga guides readers on combining yoga and marijuana for a healing and blissful practice.

In this all-levels handbook, expert yoga instructor Darrin Zeer distills the ancient tradition of using marijuana to enhance yoga practice.

Simple-to-follow instructions and illustrations for each pose are presented alongside weed strain recommendations, tips for safe consumption, and therapeutic benefits.

• Pairs yoga and weed for an all-levels audience
• Helps improve clarity, relaxation, and stress relief
• Inviting, encouraging, and accessible to all yogis

Yogis have been pairing marijuana with yoga for centuries, and High Yoga is your guide to incorporating cannabis into your modern practice.

From those just getting started on the mat to seasoned practitioners looking to enrich their practice, this book makes it easy to relax the mind, ease the body, and lift the spirit.