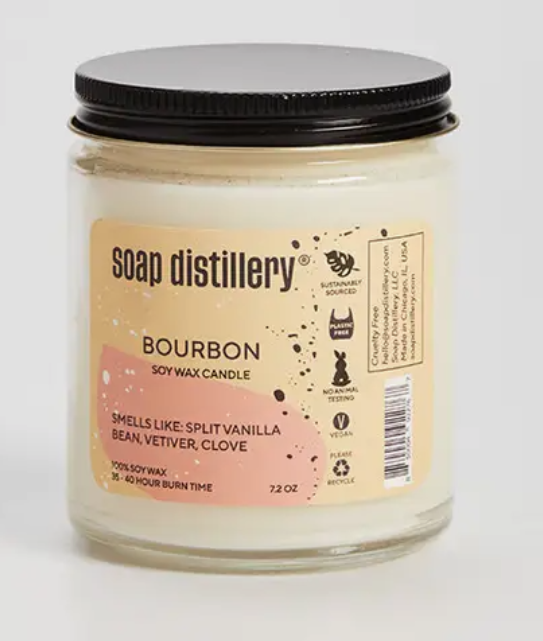 Bourbon Glass Candle With Lid - SD
Candle from Soap Distillery.
A classic, kept classy. Smoked oak wood combined with a touch of sweetness from vanilla and a sprinkle of spices are blended to create this all time favorite scent. This is a favorite scent of both men and women, and perfect for that Bourbon lover in your life (especially if that Bourbon lover in your life is you).
You've asked for it, we finally did it! Boozy themed candles for the smelling. Soy wax and pure cotton wicks give these candles the cleanest burning experience.
 8.0 ounces, 40 hour burn time.