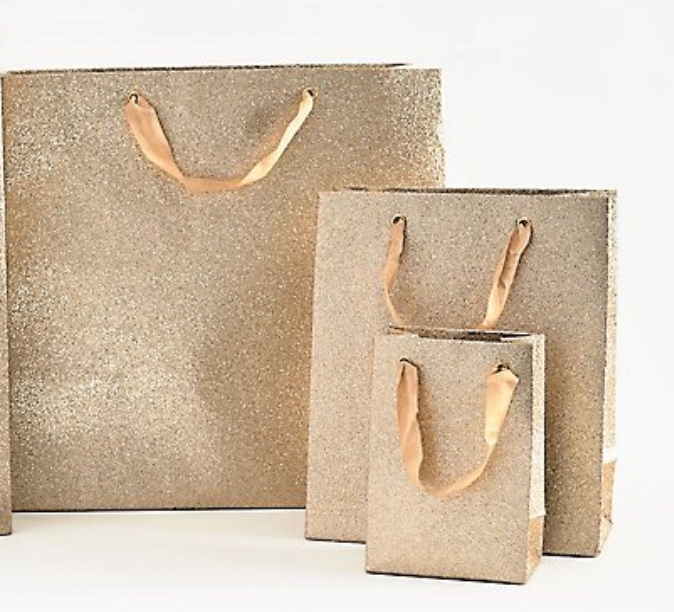 Champagne Glitter Gift Bags
Items from Waste Not Paper/Paper Source Wholesale.

When you really want your gifts to stand out, this champagne glitter gift bag is the way to go! Made from sturdy fine paper that is handcrafted in India, and often made from readily available resources, like natural plant materials.
Matches our champagne glitter wrapping paper for those who want a full suite of sparkle.

Small - 4.5" x 2.5" x 6"
Medium - 8" x 4" x 9.5"
Large - 13" x 7" x 12.5"