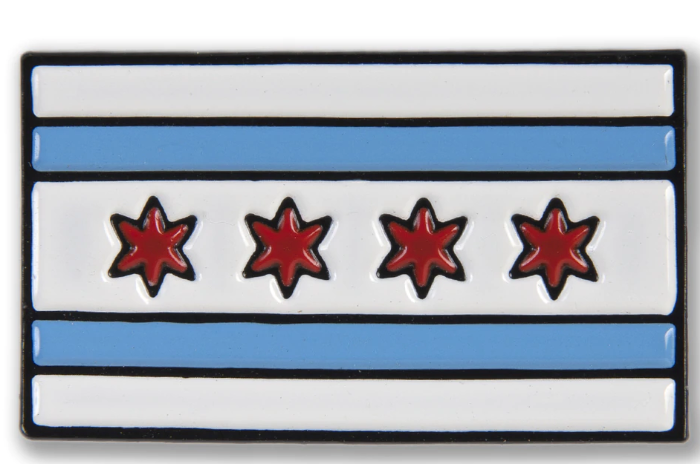 Chicago Flag Enamel Pin
Pin from Transit Tees.
Wear Chicago's flag with pride! Perfect for your jacket, hat, tote, or backpack!
Pin measures 1" x 3/8". Cast in black metal, filled with high quality soft enamel, and fastened with a rubber clutch.
Designed by Transit Tees in Chicago's Wicker Park neighborhood.