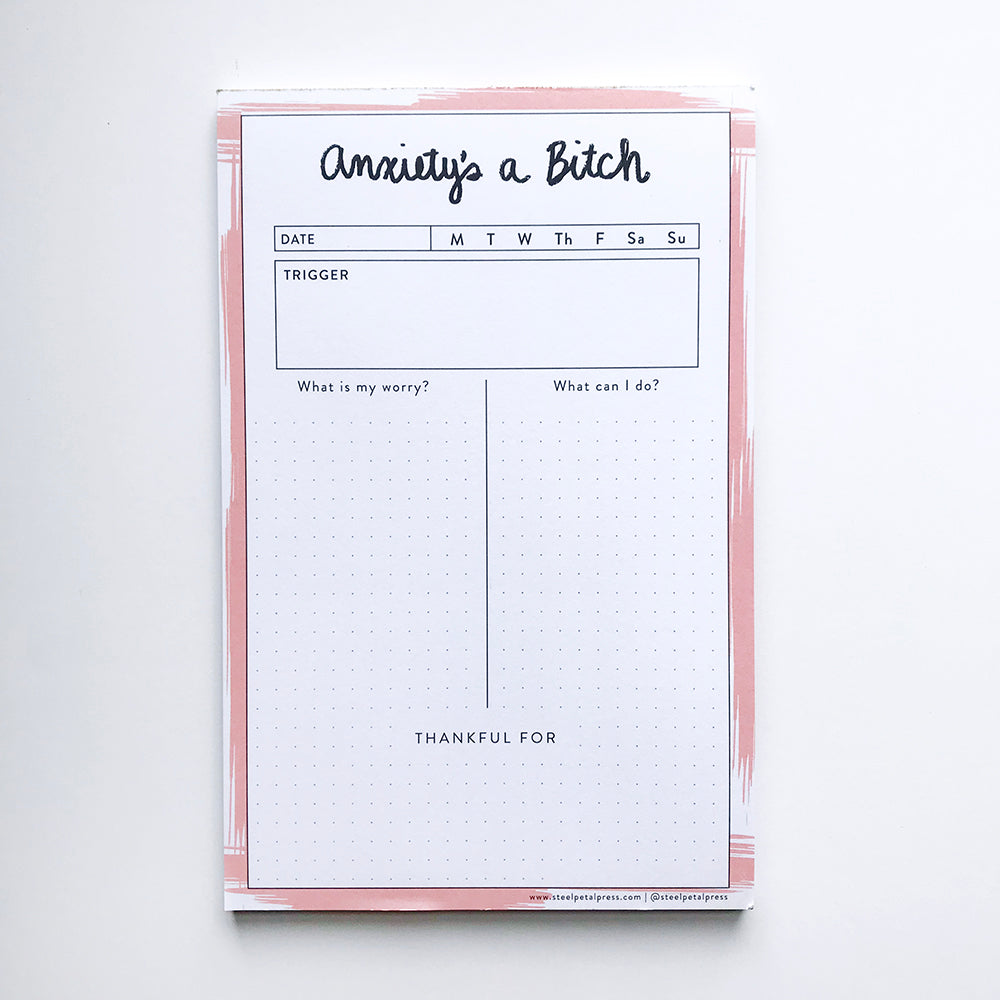 Anxiety's A Bitch Tracker
Our Anxiety's A Bitch Tracker is one of the notepads we designed as a tool to aid anyone looking to improve their emotional well-being. The simple act of writing down your emotions on paper can often help us see the causes - and therefore - solutions more clearly. This particular style focuses on recognizing personal triggers and how to work past them.
• 50 tear away pages
• 8.5 x 5.5" size
• Informational paper slip
• In protective sleeve
Designed and packaged by hand in Chicago, Illinois, USA.