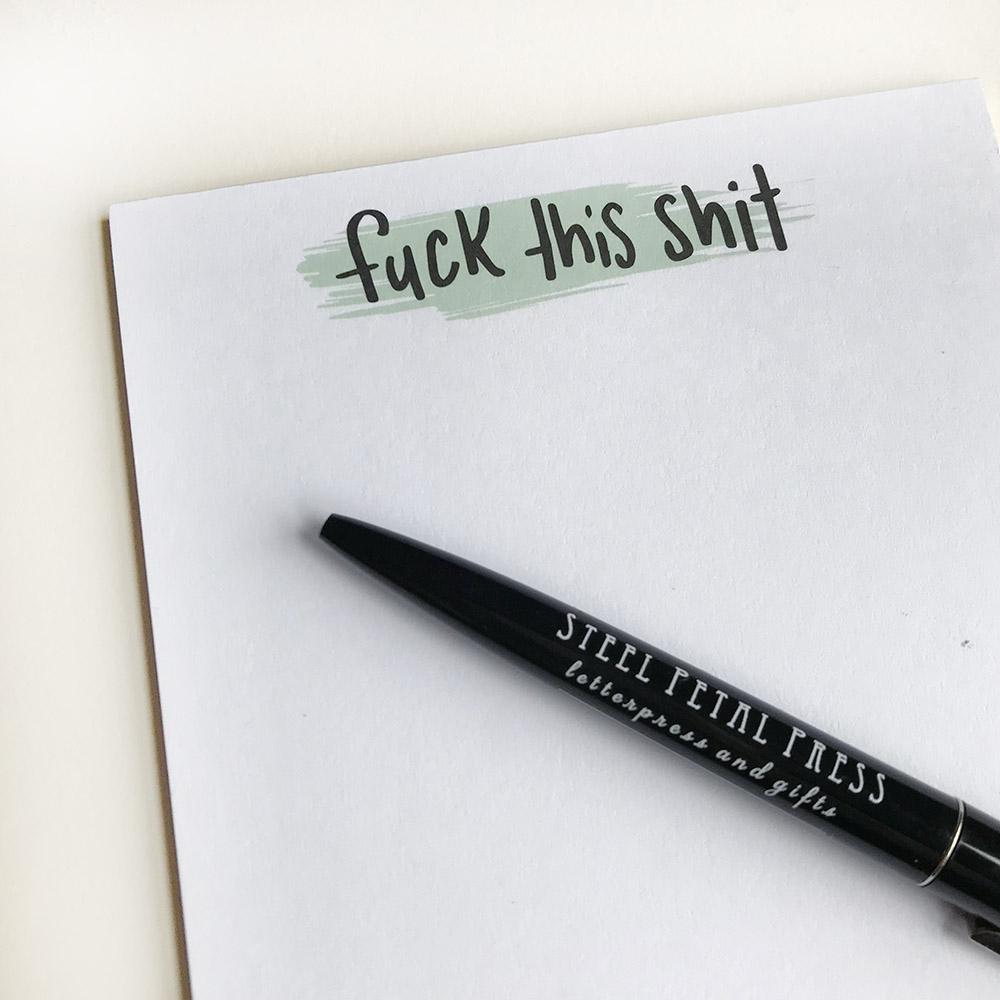 Fuck This Shit Pocket Notepad
Sometimes you gotta do shit you don't wanna do. This notepad won't make that shit go away but it'll save you the headache of forgetting about them. Maaaan, adulting sucks. 
• 25 tear away pages
• 4.25" x 5.5" size
• In protective sleeve
Designed and packaged by hand in Chicago, Illinois, USA.