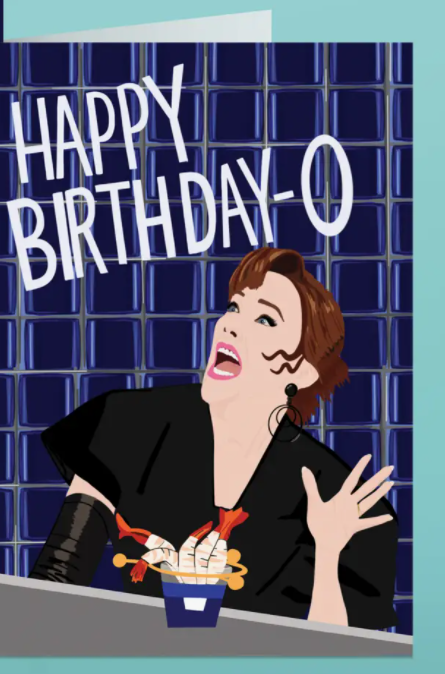 Birthday-O Beetlejuice Card
Card from Citizen Ruth

This A2 card measures 4.25" x 5.5" and comes packaged in a protective sleeve in packs of 6 complete with envelope. This card is an homage to one of the greatest scenes in one of the greatest films, Beetlejuice. Catherine O'Hara is the gift none of us deserve. We aren't worthy! These are printed on linen paper, giving each card an elevated look and feel, they feel luxe and will make any recipient feel special.