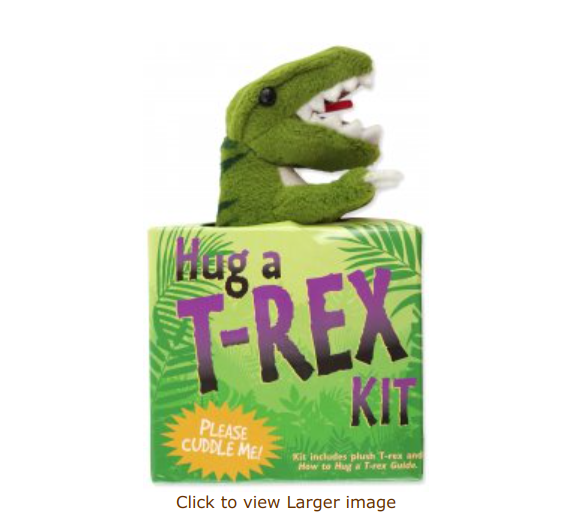 Hug a T-Rex Kit
Item from Peter Pauper Press
ROAR! You know you can't resist the little T-Rex!
Despite his tiny arms, he's all about hugs. But he'll need some help navigating the human world, where not every problem can be solved with a CHOMP.
Open up your kit box, curl up with your prehistoric buddy, and check out the included ''How to Hug a T-Rex'' booklet.
It's full of dino details, from what life was like back in the Cretaceous Era to what snacks your new friend may devour.
Everything's better with a miniature Tyrannosaur!
Kit box measures 3-1/2'' square x 1-5/8'' deep.
Warning: CHOKING Hazard -- small parts. Not for children under 3 years.