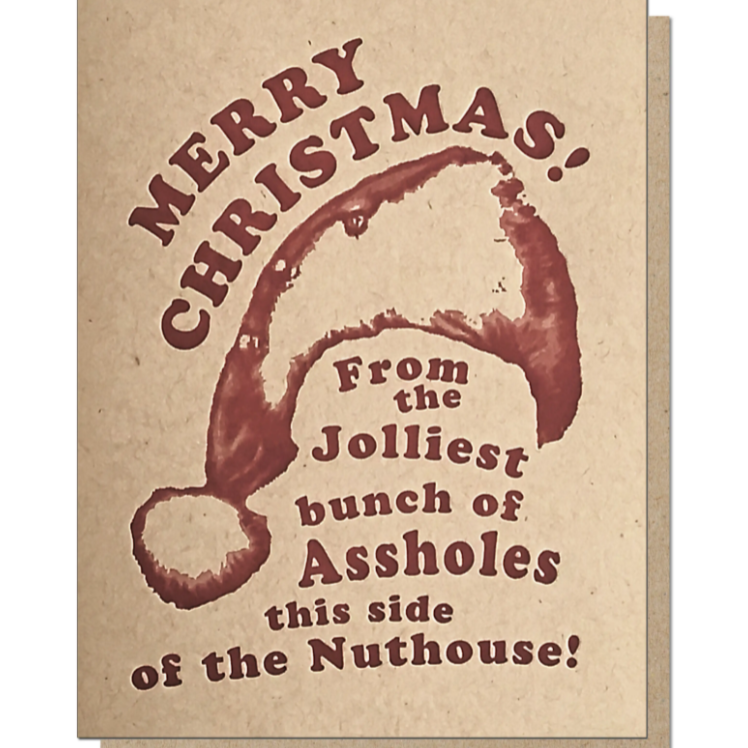 Jolliest Bunch Of Assholes Card
Card from Guttersnipe Press.

Merry Christmas! From the jolliest bunch of assholes this side of the nuthouse! Another ode to the best holiday film of all time! A2 (5.5x4.25") greeting card, letterpress printed on french paper co. Card stock. Packaged with recycled kraft paper envelope.