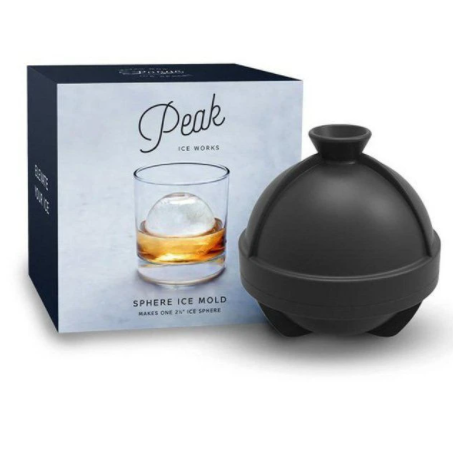 Peak Single Sphere Ice Mold
Item from W&P Designs.
This mold makes one 2-1/2" large ice sphere, perfect for your favorite spirit or cocktail. The innovative design features a sloped internal mold to create a seamless sphere, as well as a flexible two-piece silicone construction for easy release of the ice sphere.
Materials: Silicone and Stainless Steel
Made by: W & P Design Co.
Made in: China
Specifications: One 2 1/2" cube; Freezer, Dishwasher, Oven and Microwave Safe; BPA Free