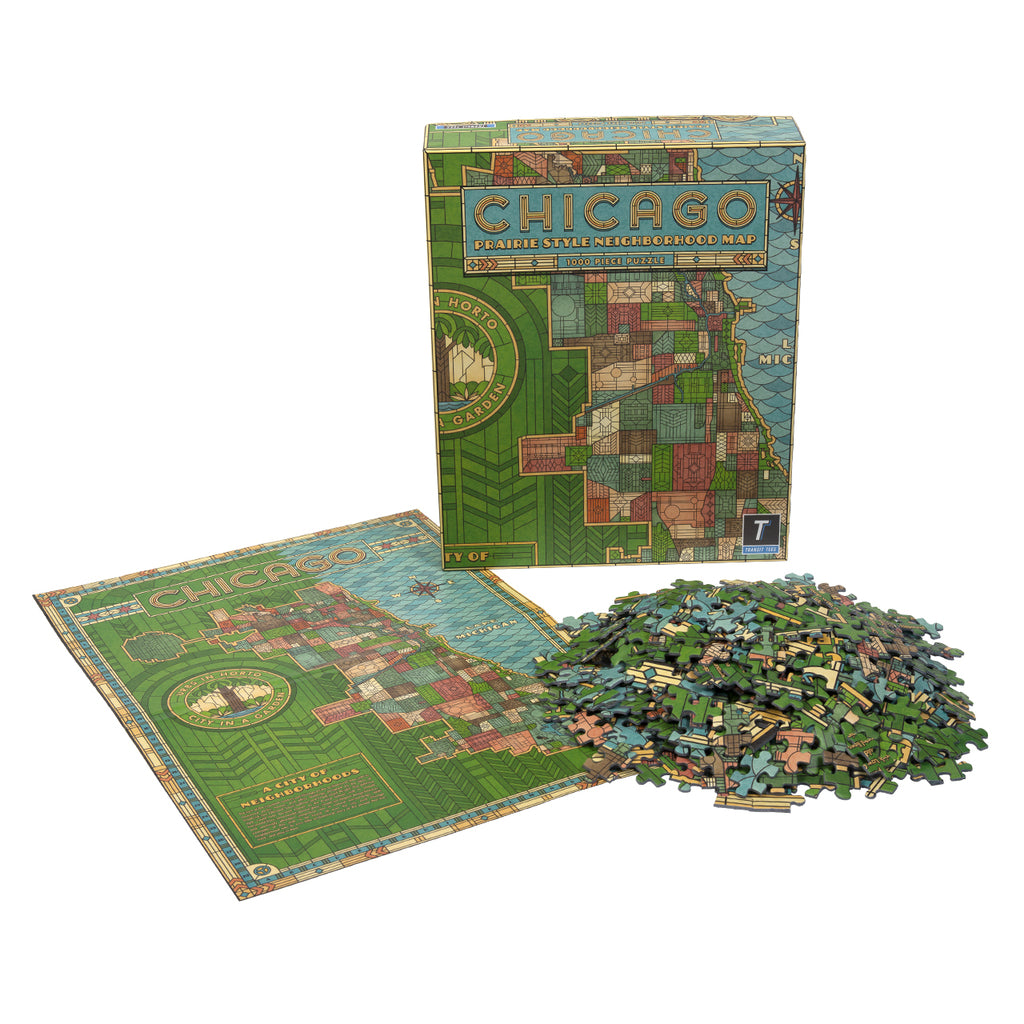 Prairie Style Chicago Map Puzzle
Item from Transit Tees.
The turn of the twentieth century put Chicago on the architectural map with its renowned parks, homes, and office buildings designed by the likes of Frederick Law Olmsted, Louis Sullivan, and Frank Lloyd Wright. This defining style would later become known as the Prairie School, with its smooth, horizontal lines, ornamental stained glass, simple yet elegant design features, and seemingly effortless integration into its natural surroundings. With examples of this style to be found all over the city, each Chicago neighborhood tells its own architectural story of the people that live, work and play in them.
Our Prairie Style Stained Glass Neighborhood Puzzle incorporates iconic architectural motifs and timeless design characteristics to create a unique visual of Chicago neighborhoods.
Finished puzzle measures 19.25" x 26.25". Printed in the USA on high quality 69 pt. chipboard. Now including a 9.5" x 13.25" guide poster!
Designed by Transit Tees in Chicago's Wicker Park neighborhood.