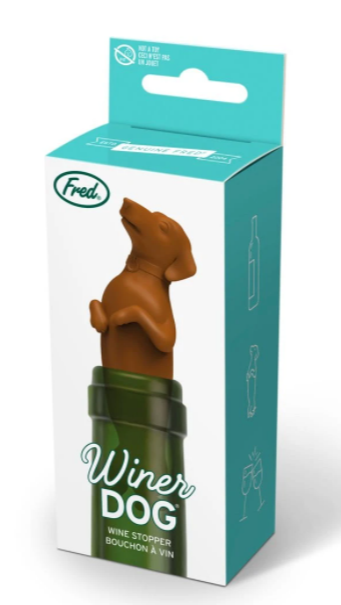 Winer Dog Wine Stopper
Item from Fred & Friends.
A bottle's best friend.
Need a little hair of the dog? Fred's WINER DOG is begging to help you out. This delightful dachshund will make a loyal pal for your Pinot with his favorite trick - keeping an airtight seal on your bottle. Constructed from pure food-grade silicone, each measures about 3" tall.